Missed the early afternoon fun with the spider, due to having to rest up my leg after yesterday walking about. However we made it out for 6pm, catching the evening stuff. While she was 'sleeping' in Lord Street the barriers were right up against her, allowing the kids and grown up kids to get really close and stroke her. Bumped into Ally briefly, though once things started moving we lost touch. One of the 'handlers' recognised me from yesterday, which made me grin. Ok, so wearing a bowler hat, having green hair, and being on the large side, I'm pretty recognisable. Still, it made me smile, and we had a cool chat while we were waiting about his experiences of the weekend, which was fun.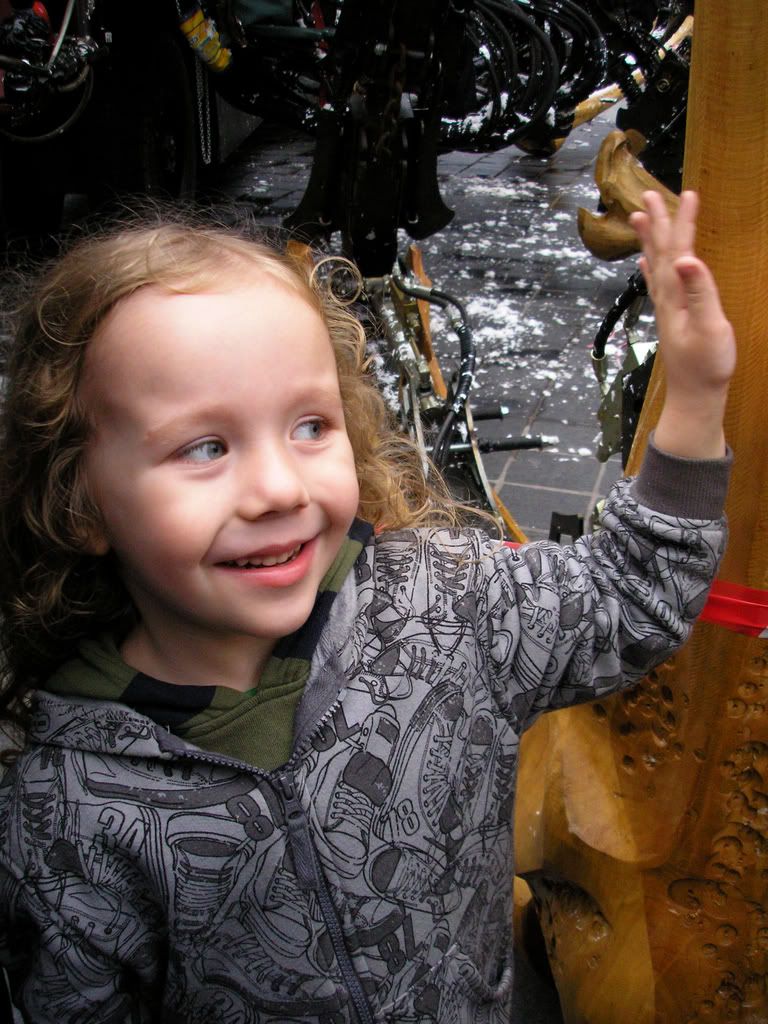 La Princesse looked *incredible* going through the main shopping stretch, seeming all the more enormous as she towered over the trees and shops. The handlers climbing on the legs to help avoid trees etc are so damn cool, one guy even rescuing a pair of trainers from a tree!

Stopping by the bandstand area, she had a fight with a digger, and there was flames to try to beat her back.. we followed her up to the Concourse Tower again cutting her off by the steps, and going through Lime Street Station. There was a fantastic fire show, and she was lifted once more onto the Tower.. with the operators still onboard! These guys have some SERIOUS bollocks. They finally abseiled down once she was back up there, under the cover of the snowstorm. Amazing stuff.

Once more I've taken a bazillion piccies *g*, and am bloody knackered. But I'm loving this weekend so damn hard! Tomorrow the Tunnel!